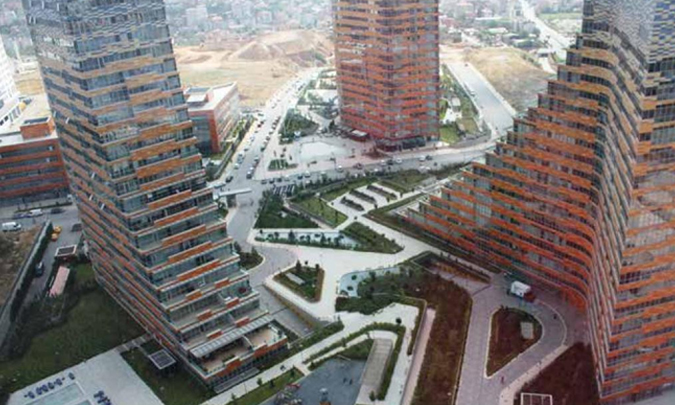 TEKSAN, Preference of shopping malls in trigeneration.
Varyap Meridian Complex, Turkey
Project Requirements
The auxiliary power supply solutions of the energy required by more than 1500 houses, workplaces, offices and common living areas, and after-sales services including maintenance, repair and spare parts.
SOLUTION WE DELIVERED
Generator sets that provide synchronous auxiliary energy with each other provide a significant fuel saving by operating to produce the power that the plant needs. Varyap Meridian under TEKSAN assurance not only on product but also on maintenance and spare parts continues to be one of the most beautiful constructions of Istanbul by its continuous glow.
Varyap Meridian project located in West Atasehir, Istanbul consists of more than 1500 houses, business centers, commercial and social areas.
Varyap Meridian having many important awards such as International Property Awards "The World's Best Architectural Project" and Cityscape Global "Best Completed Residence Project" preferred TEKSAN as a solution partner for the generators used as auxiliary energy source and maintenance needs.
In this giant project which is one of Turkey's first luxury green housing projects, 16 pieces of generator sets including 8 pieces of 774 kVA and 8 pieces of 660 kVA that provides the synchronous operation of all the auxiliary energy of the whole system in case of power failure.
Each generator set feeds a block in the project by working in parallel with each other, and the system continues to provide auxiliary power to the system through the other generator set in case any generator set is disabled during this time without losing the power.
This important project that preferred TEKSAN for the product need and also for periodical maintenance, technical service and spare parts solutions since the day it was established is drawing attention as one of the most important examples of the global real estate industry.