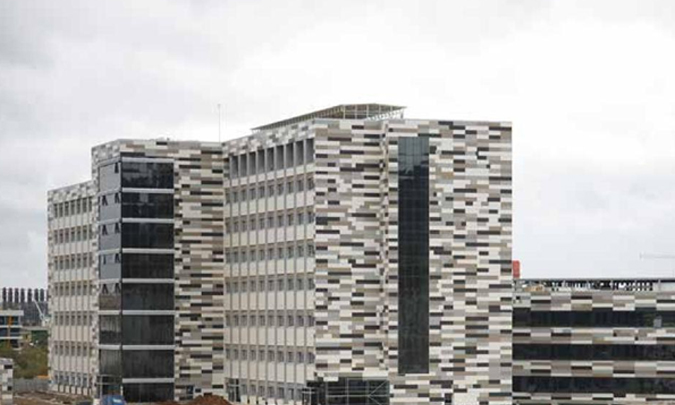 TEKSAN, Preference of shopping malls in trigeneration.
Tuzla State Hospital / Turkey
Project Requirements
The trigeneration system with optimal efficiency that will meet the electric energy, heating and cooling need required for the critical operations of 400-bed Tuzla State Hospital to continue without interruption.
SOLUTION WE DELIVERED
As a result of the analysis and feasibility studies performed, 2x400 kWetrigeneration system solution that would provide the optimal efficiency for this project has been developed, and the energy costs of the hospital operation have been saved considerably by this solution developed.
Tuzla State Hospital with 400-bed capacity, which has recently been built in Tuzla as one of Turkey's major investments in the field of health, is the first trigeneration system project realized by TEKSAN in Istanbul Anatolian Side.
As a result of the analyses and feasibility studies performed by experienced TEKSAN engineering teams, the power requirement of the project has been identified and the system solution, which would provide the essential amount of power with the optimal efficiency for the project, has been designed for this full-fledged health facility where the latest health technologies and devices have been used.
2x400 kWetrigeneration system has been produced and delivered to meet heating and cooling as well as the electrical energy needs of the hospital.