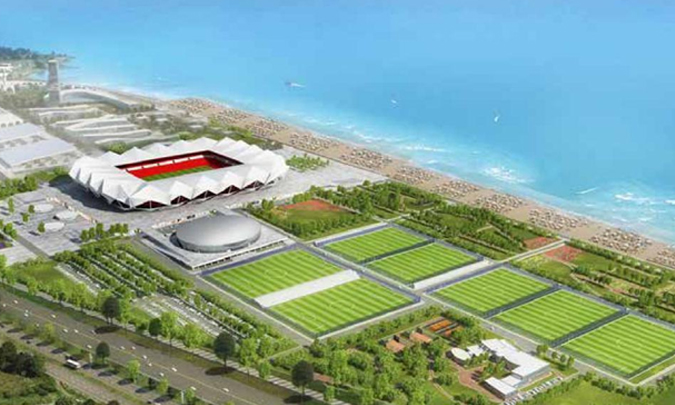 TEKSAN, Preference of shopping malls in trigeneration.
Trabzon Akyazi Stadium Project, Turkey
Project Requirements
Solutions that will be used as the main power sources to feed the lights that provide field illumination to avoid any interruption during games.
SOLUTION WE DELIVERED
TEKSAN offered 24/7 spare parts and technical support while providing the power solution that the project needs along with the prime diesel solutions with fast delivery time, affordable and high performance.
In the project jointly realized by Housing Development Administration (HDA), Trabzon Metropolitan Municipality, General Directorate of Youth and Sports and Highways, the most important feature distinguishing the facility, which has 41.513 spectators capacity and is one of Europe's most modern stadiums where Trabzonspor, one of Turkey's leading clubs, will play matches, from the other sport complexes is the fact that it is Turkey's first stadium project built by fill dirt method.
In this important project in which TEKSAN provided the necessary mains power to the spots providing illumination along with 1x2200 kVA, 1x2065 kVA and 1x1900 kVA prime power diesel generator sets, a special ventilation system in accordance with the working standards of the products was designed by performing the measurements and analyses necessary for the evacuation of the exhaust gases produced by generators.