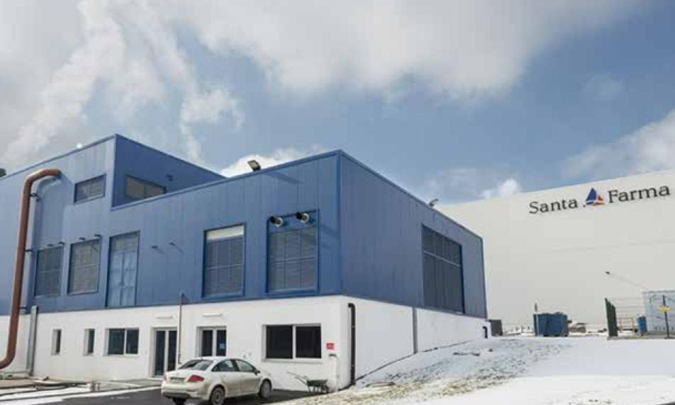 TEKSAN, Preference of shopping malls in trigeneration.
Santa Farma Pharmaceutical Factory, Turkey
Project Requirements
Full-scope protection comprising uninterrupted power solutions providing auxiliary power to avoid the risk that interruptions will cause serious financial losses due to damage, deterioration and contamination of the products under processing, and experienced technical service that will be able to quickly intervene in cases of failure and spare parts solutions.
SOLUTION WE DELIVERED
TEKSAN products that reduce the initial investment cost of the customer with short delivery times and competitive prices also provide significant savings in operating costs with high performing and efficient products together with strong service and spare parts solutions under TEKSAN assurance.
Since 1944, Santa Farma has been one of the leading companies in the industry which has been recognized by its significant achievements in the pharmaceutical industry. Company has produced and sold healthcare products for leading international companies.
It has become a necessity to equip the Santa Farma plants with state-of-the-art production technologies and machinery to continue drug production at the best quality and expand its product range. In addition, a robust auxiliary power system has been required to support the production processes and all functions of the plant in the event of the interruption of the mains electricity.
Facilities that are producing medicines like Santa Farmaplant, require uninterrupted power for the protection of non-durable materials with very short storage and life span.
A power discontinuity may lead to serious monetary losses depending on the material damages, deterioration and contamination of the products which are being processed.
Santa Farma has insured itself against these possible risks with 3 diesel generator sets manufaced by TEKSAN. The system is ready to provide energy to the plant during a power outage by 3 diesel generator sets at 2500 kVA power we supplied to Santa Farma. These products meet all energy requirements of the plant including manufacturing processes and safety features. Santa Farma can be sure that the daily production of the medicines will continue without interruption in the Istanbul Plant, thanks to TEKSAN's economic and durable diesel generator sets.