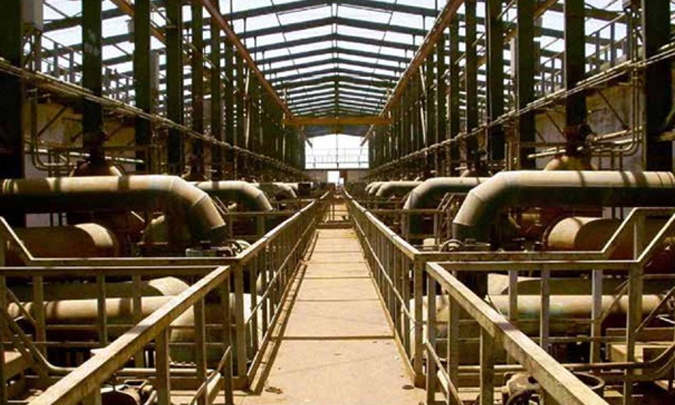 TEKSAN, Preference of shopping malls in trigeneration.
Qarmat Ali Water Treatment Plant, Iraq
Project Requirements
Diesel generator sets with 4 MW prime power that can be operated at an ambient temperature of 55°C.
SOLUTION WE DELIVERED
4 units of diesel generator set with 1 MW prime power have been projected to increase the total run time and to reduce the operational costs.
In Qarmat Ali Su Water Treatment Plant that meets 55% of the water requirement in Basra city of Iraq, the water pumped from the river is firstly transferred to treatment tanks for treatment, then to storage tanks and finally to the city through the water supply center. The water pumping capacity is 20.000 m3 per hour in the facility with 2 pieces of downstream water supply centers and 1 piece of upstream water supply center.
The energy required during this pumping operation in Qarmat Ali Water Treatment Plant is provided by TEKSAN diesel generator sets. The water need of Basra city is met by means of 4 pieces of 1425 kVA synchronized diesel generator sets.
By involving in this project, which was awarded by the US Army Corps of Engineers (USACE), TEKSAN has added a new reference into its worldwide projects.