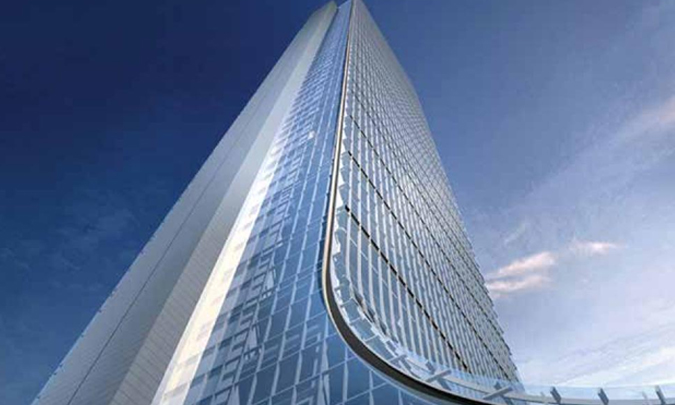 TEKSAN, Preference of shopping malls in trigeneration.
Istanbul Sapphire, Turkey
Project Requirements
In the building with a total construction area of 165.169 m2, automatically activated diesel generator set with 2x2100 kVA standby output power for the shopping mall and 2x1425 kVA standby output power for the Residence.
SOLUTION WE DELIVERED
2 sets of 1425 kVA and 2 sets of 2100 kVA standby generator sets were supplied with remote radiator cooling system.
Sapphire, which has frequently appeared on media as the 8th hill of Istanbul, is mostly mentioned as the highest in Turkey and the second highest building in Europe.
Istanbul Sapphire containing many features in itself is Turkey's first ecological skyscraper. The building taking breath by means of the natural ventilation provided by the culverts and technical equipment consumes less energy for air conditioning. This tower of contemporary technology providing opportunity to dine against Bosphorus view while shopping in Levent is one of the city's most spectacular buildings with its elegant and transparent structure beyond having a view of Istanbul.
The generator systems that will be used for the uninterrupted continuation of all the comfort in Istanbul Sapphire was also provided by TEKSAN as well as in all projects in which trust and quality expectations exceed the standards in Turkey and in the World.
As a result of the detailed feasibility studies prepared by our experienced engineer team, 2 sets of 2100 kVA standby for the shopping mall and 2 sets of 1425 kVA standby 4-way synchronized remote generator sets for the residence department were designed in Istanbul Sapphire. The room planned for the generator sets under the project is on the 1st basement floor, and it has been determined that sets are not suitable for operation with standard radiators. The ventilation capacity inside the room has been reduced by transforming the radiator that will provide cooling into a remote radiator system as the working principle of the generators would create a high air flow for this room.
Along with the operation of the remote radiator, 4 generator sets have been ensured to run conveniently in the 1st basement room selected.
The energy need of Sapphire is being met by TEKSAN products developed as a result of this study.
This application of remote radiator at high powers continues to work in a healthy way.
Thus, TEKSAN has been the assurance of comfort, luxury and quality along with its remote monitoring feature.