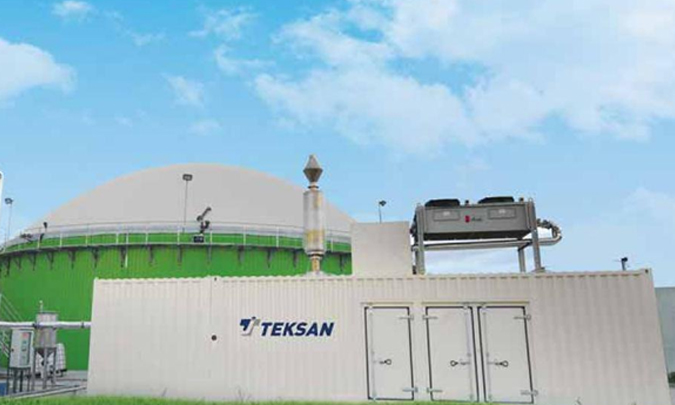 TEKSAN, Preference of shopping malls in trigeneration.
T.I.G.E.M. Eskisehir Farms Biogas Cogeneration Project, Turkey
Project Requirements
To reduce production costs by meeting the energy needs, and to obtain pure organic fertilizer by providing waste recycling.
SOLUTION WE DELIVERED
In the project in which the desulphurization system was designed by TEKSAN, 250 kW of electricity and about 300 kWh of heat energy are produced by cleaning the biogas consisting of the wastes of animals fed on farms, thus the damage of business to nature has been minimized and a renewable energy solution that offers significant cost advantages has been offered.
General Directorate of Agricultural Enterprises (aka T.I.G.E.M.) preferred TEKSAN cogeneration systems for its renewable energy project where electricity production from animal manure takes place for meeting the major part of energy demand in the farms.
Within the scope of the project, both biogas is obtained from the wastes of the animals bred in farms so preventing these wastes from harming the environment and significant savings are being provided by transforming the gas coming out into electric and thermal energy. The ultimate objective of these facilities is to reduce production cost by meeting energy demand and to obtain organic pure fertilizer by ensuring waste recycling.
This cogeneration system, which can produce 250 kW of electricity and approximately 300 kWh of thermal energy, is cleaning the biogas emerging in the facility.
In addition, desulfurization system was designed by TEKSAN and was given to the use of T.I.G.E.M.
The biogas produced in facilities is converted into electricity and useful thermal energy by means of TEKSAN cogeneration system, thus, electricity and heat required by the plant are met by these transformation processes.
Although there are facilities producing energy from animal wastes in the world, the system, which TEKSAN specially designed and produced for T.I.G.E.M., is a rare application in Turkey.
It seems that the global energy need will possibly become more affordable in itself along with the increase of investments in similar facilities in the world and as well as in Turkey in the coming years.