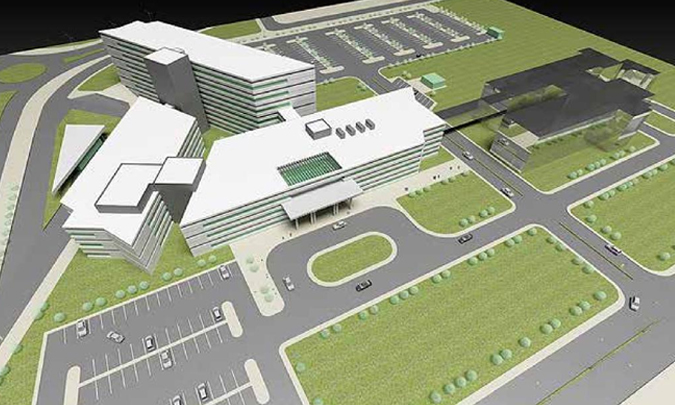 TEKSAN, Preference of shopping malls in trigeneration.
Eregli State Hospital, Turkey
Project Requirements
The facility established by Komel Energy on 37.200 m2 area in Konya Eregli district needed power solutions for auxiliary power/electrical purposes.
SOLUTION WE DELIVERED
4 units of synchronized diesel generator sets, with power output of 1130 kVA per each, deliver solution in connection with each other in case of auxiliary power needs.
Konya Eregli State Hospital built on an area of 37.200 m2 by Komel Energy needed auxiliary power solutions. Komel Energy that has carried out many projects conducts projects such as public housing, private housing, mechanical and electrical installations of industrial establishments, hotels, schools etc.
The system to be used in this project, which is among the most important facilities in Turkey, plays a critical role through 4 units of 1130 kVA synchronized diesel generator sets and deliver prompt solution in case of auxiliary power needs arise.
Generator sets were designed and manufactured with advanced engineering studies to meet the uninterrupted power need of the project. As a result of the feasibility studies performed by the Project Engineering Department, it has been projected that the generator sets connected to each other via a synchronization system will provide greater benefit in terms of fuel consumption for the facility.