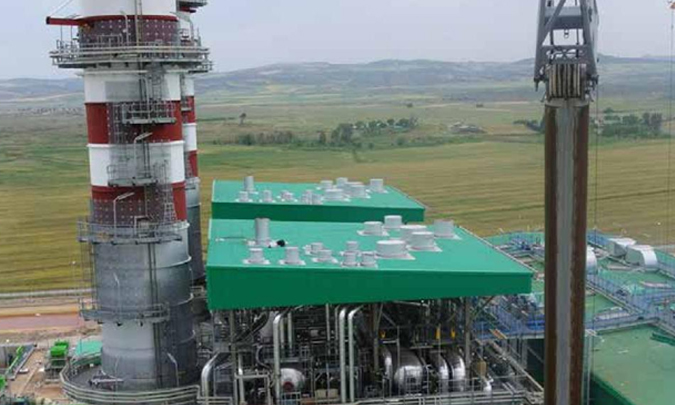 TEKSAN, Preference of shopping malls in trigeneration.
EgemerErzin Natural Gas Cycle Power Plant, Turkey
Project Requirements
The supply of energy that will be commissioned following the disconnection of the mains power and the switchboard and required for the operation of auxiliary plants, cooling and lubrication systems of turbines
SOLUTION WE DELIVERED
1x2500 kVA diesel generator set with container type special sound insulation canopy which is suitable for synchronous operation with grid.
EgemerErzin Natural Gas Cycle Power Plant was put into operation in 2014 by EgemerElektrikUretim A.S., affiliated to AkEnerjiElektrikUretim A.S. which is one of Turkey's leading investor organizations, as a combined cycle power plant in Hatay'sErzin district.
In the project in which GE and Gama Power Systems consortium are turn-key basis contractors, GE company is responsible for the supply of main energy production equipment (gas and steam turbines and boilers), and the other partner Gama Power Systems is responsible for general and detail engineering services, all construction and electromechanical installation works.
It has been estimated that Erzin Natural Gas Combined Cycle Power Plant with an installed capacity of approximately 900 MW will meet about 2.6% of energy demand of Turkey with 6,7 billion kWh electric energy production.
An equipped solution has been provided with TEKSAN's product that includes CO2 gas automatic fire detection and extinguishing system with a power of 2500 kVA, special sound insulation, container type canopy, which is custom painted in marine standards, has the feature of being controlled through Scada with fiber optic / ethernet features and operating in parallel with the mains, and has superior features such as special double-wall cylindrical fuel tank and seismic limitation for the needs of the facility. The continuity of the energy supply has been ensured for the power plant cooling system, lubrication system, HVAC, UPS and fire system with a diesel generator that will be activated during a complete energy interruption.
HatayErzin Power Plant which has been built using the most advanced technology standards and complies with high efficiency required by energy market conditions, environmental emission criteria and European standards preferred the solution of our team of experienced engineers on high energy requirement. TEKSAN, which has completely met the customer needs in this important project, has shown its difference and the quality again as well as in many projects.