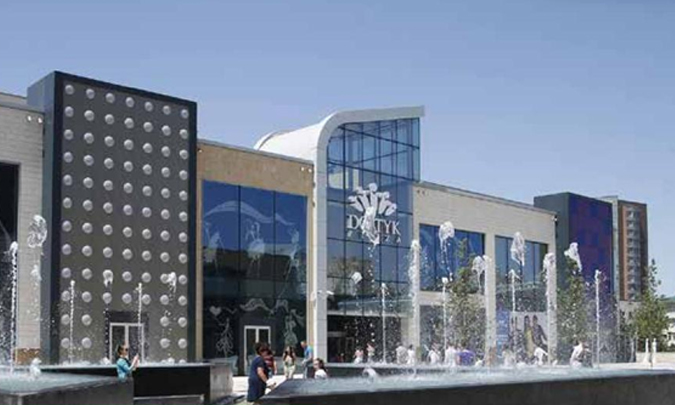 TEKSAN, Preference of shopping malls in trigeneration.
Dostyk Plaza, Kazakhstan
Project Requirements
4000 kVA standby generator was required for Dostyk Plaza with a total area of 125.000 m2.
SOLUTION WE DELIVERED
The requirements of this project were met with 2 units of canopied automatic generator sets with 2025 kVA power output per each. In addition, the generator sets were manufactured at special sound levels.
Dostyk Plaza, one of the largest entertainment centers and shopping malls of Kazakhstan with an investment value of 200 million USD, has preferred TEKSAN for uninterrupted power solutions.
The three-floored complex built over 125.000 m2, has 54.000 m2 retail area, parking capacity of 1.300 vehicles and offers job opportunities to 2.000 people. Project, which was manufactured and commissioned as standby, has tailor-made functions such as fire extinguishing system, generator sets manufactured at 2025 kVA with special sound level (95dBA@7m), and heating systems developed in accordance with the requirements of Kazakhstan were specially designed by TEKSAN.