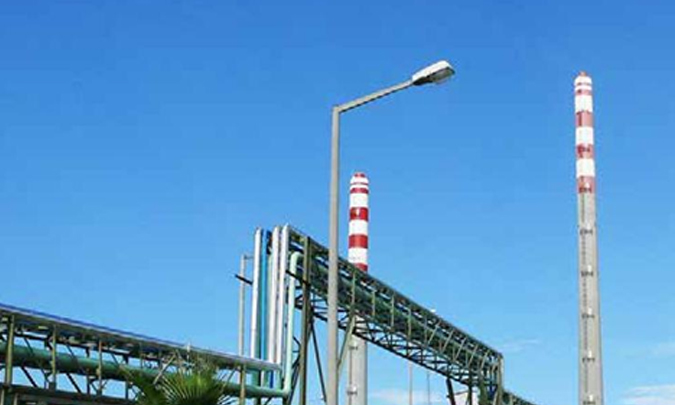 TEKSAN, Preference of shopping malls in trigeneration.
Anadolu Glass Factory, Turkey
Project Requirements
Possible interruptions during risky glass production can cause the furnaces to cool down and the cessation of production, but more importantly the glasses that remain inside can cause hundreds of thousands of dollars of furnaces to become unusable. The operation of furnaces should never stop in such a critical production process. On the other hand, this measure that can only be taken with uninterrupted power supply brings along significant cost burdens as well. The basic need of the customer is the products that can be used as an uninterrupted power supply in a cost-effective manner thanks to their efficiency.
SOLUTION WE DELIVERED
Products that provide significant savings to the business with their high efficiency provide maximum protection from the power failure of the plant by being designed to be synchronized with themselves and with the network. Along with a special panel production, a significant contribution has also been made to the business under TEKSAN guarantee with service and spare parts solutions.
Anadolu Glass Factory started its activity as the first glass production facility of Turkey in 1935. Anadolu Glass is the glass container-production enterprise of Sisecam Group connected to Packaging business line. They produce packages in various volumes and colors for the sectors of food, water, mineral water, soft drinks, fruit juice, milk, beer, wine and other high-alcohol drinks and the pharmaceutical and cosmetics sectors. It is one of the leading glass packaging manufacturers in Europe.
The glass industry in Turkey experiencing disadvantages in competing with the producers in rival countries has begun to take productivity-increasing and cost decreasing measures. For this sector where electricity energy is heavily used, the savings to be made in this regard lead to big differences in operating costs.
For this situation, TEKSAN has met the demands and requirements of its customer with 2x2280 kVA diesel generator sets specially designed for Anadolu Glass Factory. Our experienced engineers providing the most appropriate solutions for projects have created an automation system by designing the system controlled by PLC and operator panel. In this way, the mains power, the status of the current generator sets and the position of the cutter in the plant are monitored, and the automation system is operated according to a certain scenario.
Thanks to the generator system installed in production facilities, the opportunity of working in parallel with both the network and the existing generator sets, and uninterrupted energy transfer have been ensured.
At the end of the project, a significant contribution has been provided by TEKSAN to Anadolu Glass Industrial Corporation, which is one of the leading industrial enterprise in Turkey, such as ensuring production continuity, delivering savings on labor and operational expenses.
As TEKSAN, we are proud of contributing to this project and exceeding the expectations of our customer.