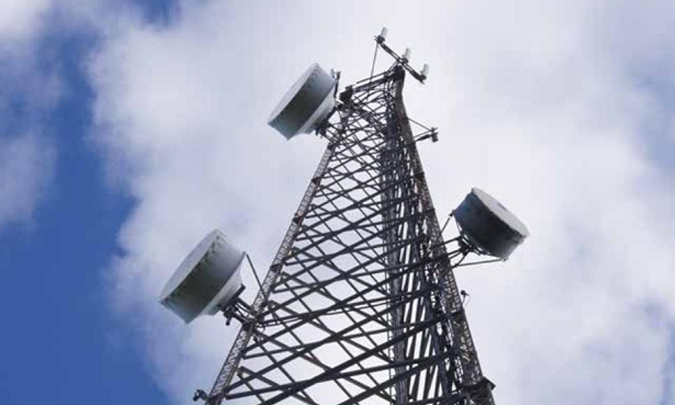 TEKSAN, Preference of shopping malls in trigeneration.
AllaiNewroz Telecom, Iraq
Project Requirements
Supporting the transmitters used in the field with uninterrupted prime power sources with special sound level to avoid the interruption of communication services such as sound transmission and data transmission
SOLUTION WE DELIVERED
600 pieces of prime generators with 21-33 kVA power and special sound level (60 dB(A) - 1 meter) have been produced with remote monitoring modules, the installation of the products in the field has been realized in a short time along with the fast delivery dates of TEKSAN, and the customer has been ensured to avoid extra cost burdens. The first investment cost has been minimized with the products provided at reasonable prices, and a reliable uninterrupted power solution has been provided with spare parts and technical service support.
AllaiNewroz Telecom which was founded in 2007 and continues infrastructure works in the field of telecommunications in Northern Iraq has the vision of becoming the telecom operator of the Northern Iraq. The company that has a wide range of services, develops and offers telecom technologies that make the life easier for its customers.
AllaiNewroz Telecom, which has carried out many successful projects in the field of communication technology in recent years such as the establishment of fiber optic cable infrastructure exceeding 1.500 km and providing the integration of whole North and South Iraq with the whole world, and the establishment of wireless internet network infrastructure in Northern Iraqi regions like Erbil, Duhok and Süleymaniye using EV-DO technology with the new CDMA network.
600 units of super silent prime generator sets with powers ranging between 21 and 33 kVA, which were designed specificly for Telecom sector, manufactured for Allai Newroz Telecom, the company that preferred TEKSAN as a solution partner in their projects. All of the süper silent generator sets have been installed in areas that are close to the base stations located in the region.
While the sound level of regular products used in similar Telecom projects is in-between 70 to 72 dB (A) at 1 meter, it was reduced to 60 dB (A) at 1 meter with special insulation technology and software in "super silent" generator sets developed by TEKSAN for Allai Newroz Telecom.
Besides, thanks to D500 Remote Monitoring and Control Module, the data of the sets installed on the field can be monitored remotely. In addition, in case of emergencies, products can be intervened through internet of GSM based infrastructure. Thus service provider's operational expenses have been reduced and the financial losses due to the interruption of the services have also been avoided.