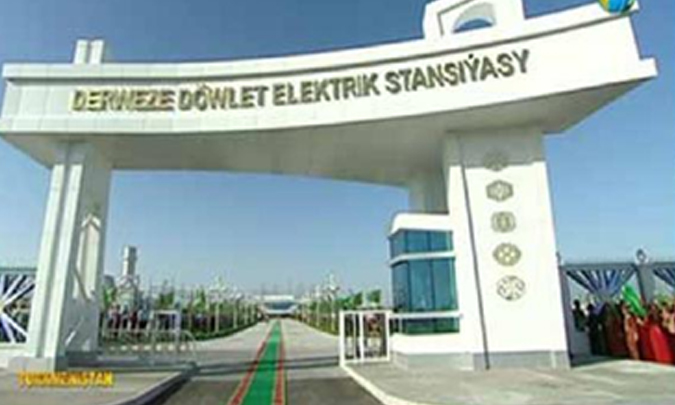 TEKSAN, Preference of shopping malls in trigeneration.
Ahal - Derweze Gas Turbine, Turkmenistan
Project Requirements
The commissioning of gas turbines in case of black-start, auxiliary power source to feed the lubrication and cooling systems during the disconnection of gas turbines in emergency.
SOLUTION WE DELIVERED
TEKSAN has provided not only the production of 4x1400 kVA synchronized generator sets with black start feature specially designed for the project but also the electric project optimization to ensure efficient and efficient operation of the system.
CalikEnerji, one of Turkey's leading energy companies, preferred TEKSAN products in their projects of Ahal-2 and Derweze Simple Cycle Gas Power Plant in Turkmenistan which they performed with American firm Foster Wheeler, expert in preparing oil & gas projects.
4 units of 1400 kVA synchronized generator sets were given to each site for Ahal 2 / 252.2 MW, Derweze / Pressure Simple Cycle Natural Gas Power Plant with 504,4 MW capacity, the largest power plant projects which are very important for Turkmenistan and have been built at a time. These generator sets provide the feeding of lubrication and cooling systems for the commissioning of gas turbines in case of black- start and during the disconnection of the gas turbines in emergency situations.
Generator sets have undertaken a very critical task as there is no other energy source to feed these support systems in the event of an emergency.
Foster Wheeler Project firm creates a list of companies, only from which bids can be obtained for the project specification they prepare, and they accept only the quotations of the companies which are on this list. Our Project Team, which is compound of competent experts in their field, has been included in the list. After analyzing the details given in the technical specifications of the project, TEKSAN Project Team has determined the most suitable generator set models together with the product features in terms of technical and commercial perspectives. For the effective operation of the system, the optimizations on the system and the electrical project was prepared and proposed to CalikEnerji and the project firm Foster Wheeler. The necessary revisions have been completed in cooperation with these companies, and the delivery of the generator sets have been realized after conducting the essential tests in the factory. TEKSAN products have been delivered by completing the field test in a short time with commissioning team, which has a solid experience in similar projects.
This project has shown that both TEKSAN and its products are effective in natural gas conversion plants due to their critical roles undertaken. Thus, TEKSAN has taken its place in supplier lists of companies working on special projects related to this sector.